Your Mobility
Providing you with the information and advice you need to make your daily tasks easier, and to give you access to services that put the enjoyment into living.
Independent Living
We understand that mobility is crucial to maintaining independent living, from completing day to day tasks to working or keeping active or creative. Mobility difficulties can make everyday tasks hard too, often resulting in us not taking part in things that enrich our lives.
Keeping Active Mind and Body
Our Mobility support services provide you with the information and advice you need to make your daily tasks easier, and to give you access to services that put enjoyment into living.
Outdoors and Indoors
Our award winning Countryside Mobility and Heritage Ability schemes have partnered with some of the most interesting visitor attractions and beauty spots across the south west. Giving you access with the help of all terrain mobility scooters and accessible information, such as large print guides and BSL tours.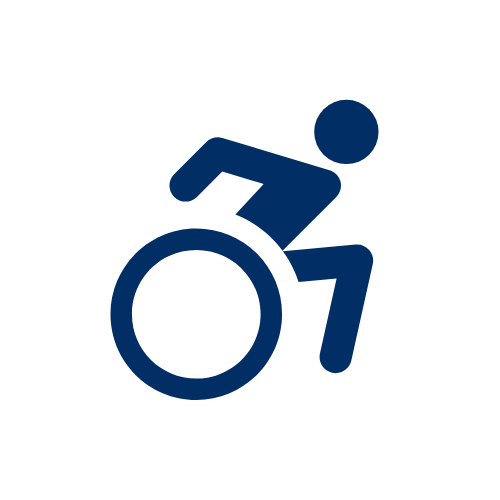 Putting the fun into living
Want to be more active both physically and mentally? Our Keep Active team share a range of exercises both seated and standing. They have also launched their 5K Your Way program supporting you in being more active.
We share lots of useful information to maintain a health lifestyle on our YouTube channel, and you can access the links below to other services and our trusted partner organisations, so you can do the things that put the fun into living.
Useful Links
Help and Support
Need some advice or would like to talk to someone? Our friendly Time to Talk team are on hand to offer confidential listening and support.
You can all them for free on 0300 303 3691
The team are trained to provide support and information relevant to your needs and concerns, including sensory loss and counselling, both of which might be affecting your mobility.
Upcoming Events in For Mobility
1st November 2020 – 30th October 2021
Like many we are celebrating a 'lockdown birthday' this year. We are delighted to be celebrating thirty years and are […]
10th and 11th July 2021 9am to 6pm
Living Options Devon will be hosting a stand at the Historic Vehicle Gathering at Powderham Castle Estate, nr Exeter.  Our friendly team will be sharing information on all our support services and how and where you can access the support you need.
Location
Powderham Castle Estate
Saturday 25th July 2021 9am to 6pm
The free to attend Motability One Big Day events are hosted around the country and bring everything available on the Motability Scheme together in great accessible locations.